About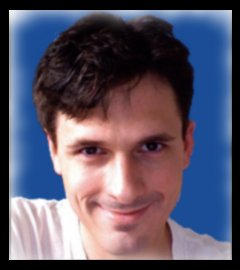 My name is John Weathers and this is my personal blog. I'm a software developer living in the Atlanta area with my wife Melinda who is also a programmer. We have a short-haired pointer mix named Doobie.
I graduated from Georgia Tech in 1998 with a BS in Mathematics which was always my love and obsession in school, but since then computers and computing have usurped that place in my heart. I work on computers all day and then come home to often play with them. Often you'll find me sitting with my Macbook Pro at the dining room table across from my wife as she plays with her Macbook.
I enjoy listening to a wide variety of music and try to listen to as much as I can throughout the day. I also enjoy reading books. I used to mostly read fiction heavily weighted towards the classics, fantasy and a tiny bit of science fiction, but I now mostly read books about history, politics, and economics.
I am committed to non-violence and consider myself a Christian anarchist.
I am a proponent of participatory economics.