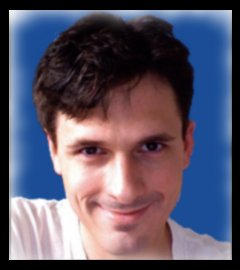 My name is John Weathers and this is my personal blog.I'm a software developer living in the metro Atlanta area. I have a Pitbull Terrier named Perrin who has never met a stranger.
I graduated from Georgia Tech in 1998 with a Bachelor of Science degree in Mathematics which was always my love and obsession in school, but since then computers and computing have usurped that place in my heart. I graduated in 2017 from Georgia Tech's Online Master of Science in Computer Science program. I focused my studies on machine learning and artificial intelligence.
I enjoy listening to a wide variety of music and try to listen to as much as I can throughout the day. I also enjoy reading books. I also enjoy reading about history, politics, economics, and philosophy with an occasional bit of fiction. I am an Eastern Orthodox Christian and am committed to non-violence and social justice. I am a Marxist.